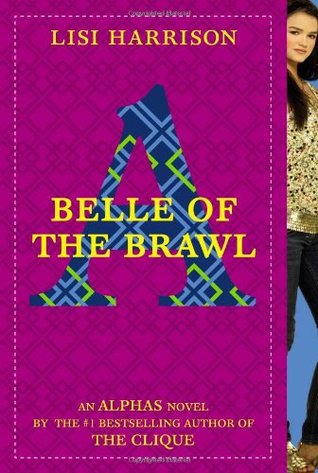 Lisi Harrison
Eccentric billionaire Shira Brazille founded the super-exclusive Alpha Academy to nurture the next generation of exceptional dancers, writers, musicians, and inventors. It's a dream come true for one hundred lucky girls, but those not measuring up will be sent home at any time, for any reason. The one left standing will win worldwide fame. Who will it be?

Skye Hamilton
For Skye, breaking boys' hearts is easier than one-two-plie. But if she hurts emo-freak Sydney, Shira will send her packing. Skye's only choice? Make him dump her first! But how can she convince robo-Romeo she's not his Juliet?

Charlie Deery
Charlie's brilliant brain designed almost everything on Alpha Island, but her broken heart could never get over Darwin Brazille. Now she has a chance to get him back. But to say hello to true love, she may have to say buh-bye to her friendship with Allie A...

Allie A. Abbot
After being exposed as an Allie J. imposter, Allie A. is as worthless as a five time markdown on the clearance shoe rack. But the real stain on her suede bootie? She still hasn't found her talent. And with girls leaving faster than you can say "Beta", will Allie A. be the next to go?

If at first you don't succeed, you're not an alpha.