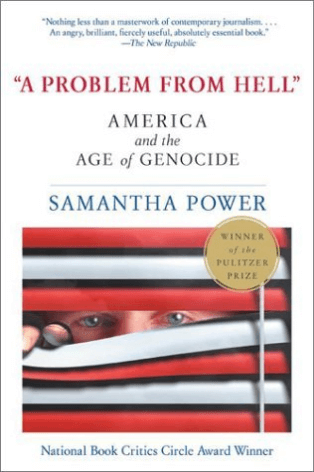 Winner of the Pulitzer Prize for Non-Fiction
'A devastating indictment' SUNDAY TIMES
'An important book, a superb piece of reporting' OBSERVER
'With great narrative verve, and a sober and subtle intelligence, she carries us deep behind the scenes of history-in-the-making' PHILIP GOUREVITCH
Why do leaders who vow 'never again' repeatedly fail to prevent genocide?
In her award-winning modern classic, Samantha Power presents a deeply researched and powerfully argued answer to this haunting question. Disproving claims that successive American leaders were unaware of genocidal horrors occurring around the world, Power tells the stories of courageous individuals who risked their careers and lives in an effort to save others, revealing how policy makers and outsiders alike ignored chilling warnings and rationalised inaction. A riveting account, A Problem From Hell has forever reshaped debates about foreign policy, while inspiring a new generation to raise their voices in the face of contemporary injustice.