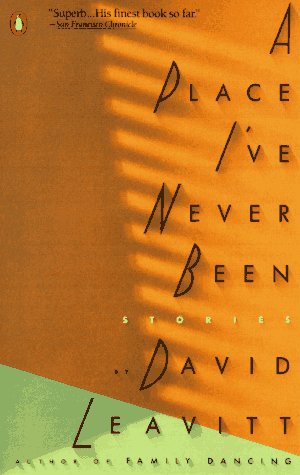 David Leavitt
A collection of ten stories which explore the joys and agonies of love and friendship. Each of the stories illuminates a dark corner of human existance. Some are amusing and some are tragic. The author also wrote "Family Dancing", "The Lost Language of Cranes" and "Equal Affections".

Contents:
A place I've never been --
Spouse night --
My marriage to vengeance --
Ayor --
Gravity --
Houses --
When you grow to adultery --
I see London, I see France --
Chips is here --
Roads to Rome.