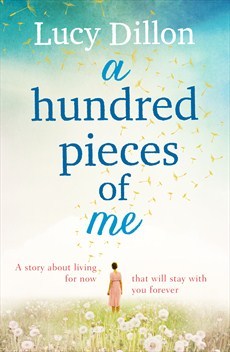 Lucy Dillon
Letters from the only man she's ever loved.

A keepsake of the father she never knew.

Or just a beautiful glass vase that catches the light, even on a grey day.

If you had the chance to make a fresh start, what would you keep from your old life? What would you give away?

Gina Bellamy is starting again, after a difficult few years she'd rather forget. But the belongings she's treasured for so long just don't seem to fit who she is now.

So Gina makes a resolution. She'll keep just a hundred special items - the rest can go.

But that means coming to terms with her past and learning to embrace the future, whatever it might bring . .