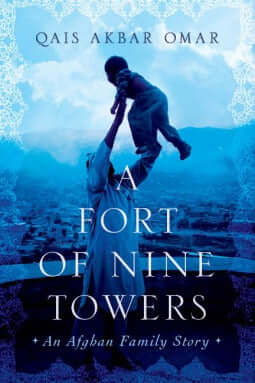 Qais Akbar Omar
The surprising, stunning book that took the publishing world by storm: a coming-of-age memoir of unimaginable perils and unexpected joys, steeped in the rhythms of folk tales and poetry, that is as unforgettable as it is rare--a treasure for readers.

Qais Akbar Omar was born in Kabul in a time of relative peace. Until he was 7, he lived with his father, a high school physics teacher, and mother, a bank manager, in the spacious, garden-filled compound his grandfather had built. Noisy with the laughter of his cousins (with whom they lived in the typical Afghan style), fragrant with the scent of roses and apple blossoms, and rich in shady, tucked-away spots where Qais and his grandfather sat and read, home was the idyllic centre of their quiet, comfortable life.

But in the wake of the Russian withdrawal and the bloody civil conflict that erupted, his family was forced to flee and take refuge in the legendary Fort of Nine Towers, a centuries-old palace in the hills on the far side of Kabul. On a perilous trip home, Omar and his father were kidnapped, narrowly escaping, and the family fled again, his parents leading their 6 children on a remarkable, sometimes wondrous journey. Hiding inside the famous giant Bamiyan Buddhas sculpture, and among Kurchi herders, Omar cobbles together an education, learning the beautiful art of carpet-weaving from a deaf mute girl, which will become the family's means of support. Against a backdrop of uncertainty, violence and absurdity, young Qais Omar weaves together a story--and a self--that is complex, colourful, and profound.