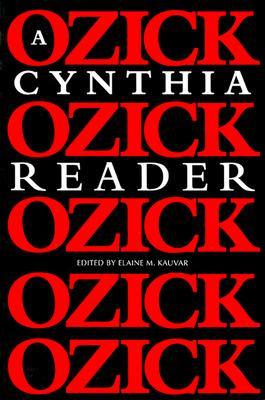 Elaine M Kauvar
"[Ozick's] range of influences is obvious in the fine selections of poems and short stories as well as essays from Art & Ardor (1983) and Metaphor and Memory (1989) that Kauvar has so sensitively chosen." — Booklist
"[This collection reflects] the imaginative, inventive, and insightful Ozick. Some of the best of Ozick as poet, essayist, and fiction writer is represented in A Cynthia Ozick Reader." — Library Journal
"Gathered here are some bristling, incandescent tales and thorny essays that show Ozick at her finest." — The Seattle Times
Cynthia Ozick is among the ten most important writers in North America today. This Reader brings her manifold talents together in a sampler of the many genres she explores. The poems, stories, and essays in this collection burst with all the energy of her capacious imagination. For those who have always lauded her, the Reader offers a representative selection; those new to Cynthia Ozick's work will revel in the discovery of a major writer.

Poems : Greeks --
The fish in the net --
The seventeen questions of Rabbi Zusya --
Footnote to Lord Acton --
Commuters' train through Harlem --
Caryatid --
When that with tragic rapture Moses stood --
Fiction : A selection from Trust --
Envy; or, Yiddish in America --
Virility --
A mercenary --
Puttermesser : her work history, her ancestry, her afterlife --
Puttermesser and Xanthippe --
At Fumicaro --
Essays : Mrs. Virginia Woolf : a madwoman and her nurse --
Justice (again) to Edith Wharton --
Justice to feminism : 2. Literature and the politics of sex : a dissent --
The lesson of the master --
Washington Square, 1946 --
The question of our speech : the return to aural culture --
Crocodiled moats in the kingdom of letters --
Portrait of the artist as a bad character.